Management

Management meetings under Graphene 3D project:
· Kick off meeting, 24–25 January 2017, at EC in Brussels;
Agenda for the meeting, Pictures from the meeting
· MB/MC Meeting on "6th months report, the WP2 results, and next planning", on 17-21 July 2017, organized by IMech-BAS, in Sofia, Bulgaria;
Agenda, MB/MC Decisions, Pictures from the meeting
· MB & Mid-term Review Meeting with EC on 24–25 May 2018 at UNamur, Namur, Belgium.
The MB & Mid Term Review meeting was organized on 24-25 May, at UNamur, in Namur, Belgium, following the International Workshop on "Nanocomposite polymers for 3D printing of high-tech structures".
All 10 project partners were presented by their MB members and young seconded researchers. Participants in the meetings are 21 scientists in total.
The Mid Term Review Meeting on 25 May 2018 was reviewed by Dr. Thierry JACQUIN, the representative from REA at the EC.
Agenda (MB & Mid Term Review Meeting)
Pictures from the review meeting: https://documents.unamur.be/index.php/s/SqC8ftFW9OwLnCR (meeting pictures)
· MB/MC Meeting in 2019 at UniSa, within the Training School for ESRs "Advanced methods for characterization of graphene-based nanocomposites", organized by UniSa, in Salerno, Italy;
· Final MB/MC Meeting "Outcomes from the Graphene 3D project" in 2020, within the Final Workshop.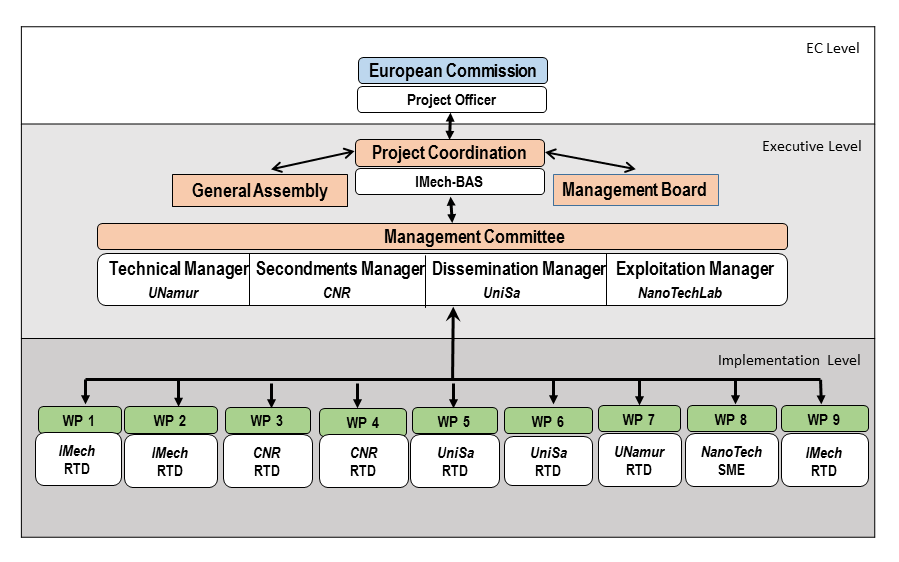 ---